Sub Scorcher II - Double Wing Swallow
Manafacturing Time:
3-4 Weeks
for customs.
but we always have selected sizes in stock.
Contact Us
if you can't wait
Buy Now. Pay Later.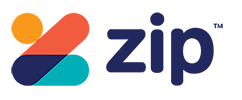 »
FREE FAMOUS PAD LEASH & WAX with every Lost Surfboard order. Use coupon code LOSTNFAMOUS at checkout to add free items to cart.
The Lost Sub Scorcher II Double Wing Swallow is a user friendly , super popular , small wave board. This board follows the idea that a lot of guys don't want to work for there speed. The low rocker & friendly rails mixed with a nuggety outline with shallow concave. This board feels lively & picks up speed with ease meaning riders can rip that 2 foot slop after work or on the weekend at there local. New to TWS in 2015 we can see this one being a favourite, given the waves we all constantly surf! 
Lost Sub Scorcher Double Wing Swallow Board Sizes - 
| | | | |
| --- | --- | --- | --- |
|   |   |   |   |
| 5'4″ | 18.25″ | 2.18″ | 23.20 |
| 5'6″ | 18.75″ | 2.25″ | 25.55 |
| 5'8″ | 19.00″ | 2.32″ | 27.60 |
| 5'10″ | 19.25″ | 2.38″ | 29.55 |
| 5'11″ | 19.50″ | 2.38″ | 30.50 |
| 6'0″ | 19.75″ | 2.50″ | 32.75 |
| 6'1″ | 20.00″ | 2.56″ | 34.50 |
| 6'2″ | 20.25″ | 2.63″ | 36.05 |
| 6'4″ | 20.75″ | 2.66″ | 38.55 |
| 6'6″ | 21.00″ | 2.75″ | 41.20 |
| 6'8″ | 21.50″ | 2.88″ | 44.65 |