White Noiz
Manafacturing Time:
3-5 Weeks
for customs.
but we always have selected sizes in stock.
Contact Us
if you can't wait
Buy Now. Pay Later.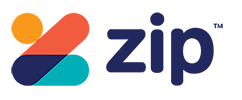 »
Another Craig Anderson model. The White Noiz performance shortboard is a playful small wave design with a clean, simple DNA. Shaped to suit the pro's preferences, the shape features smooth continuous curves for a comfortable, clean ride. Ridden in waves from 1-4ft, this balanced board is suited to both goofy and regular riders thanks to its balanced feel and double concave between the middle.
Best ridden 1-2 inches shorter than your average shortboard, its small surface area is perfect for acceleration and speed.  
Hayden Shapes White Noiz Sizes - 
| | | | | | | |
| --- | --- | --- | --- | --- | --- | --- |
| 4'8 |        17 1/4 |          1 3/4 |         14.97 |   |   |   |
| 4'10 |        17 1/2 |          1 7/8 |         16.75 |   |   |   |
| 5'0 |        18 3/4 |          2 |         18.69 |   |   |   |
| 5'2 |        18 |         2 1/16 |         20.19 |   |   |   |
| 5'4 |        18 1/4 |         2 1/16 |         21.2 |   |   |   |
| 5'6 |        18 1/2 |         2 1/8 |         22.86 |   |   |   |
| 5'7 |       18 5/8 |         2 3/16 |         23.95 |   |   |   |
| 5'7 |       18 3/4 |        2 1/4 |         23.95 |   |   |   |
| 5'8 |       18 3/4 |        2 1/4 |        25.13 |   |   |   |
| 5'8 |       19 |       2 5/16 |       26.2 |   |   |   |
| 5'9 |       19 |       2 5/16 |      26.21  |   |   |   |
| 5'9 |       19 1/8 |       2 3/8 |      27.47 |   |   |   |
| 5'10 |       19 1/8 |      2 3/8 |      27.85 |   |   |   |
| 5'10 |       19 1/4 |     2 7/16 |      28.72 |   |   |   |
| 5'11 |      19 1/4 |      2 7/16 |       29.17 |   |   |   |
| 5'11 |      19 1/2 |       2 1/2 |       30.25  |   |   |   |
| 6'0 |      19 1/2 |        2 1/2 |       30.7  |   |   |   |
| 6'0 |       19 3/4 |       2 9/16 |       31.79  |   |   |   |
| 6'1 |       19 3/4 |        2 9/16 |       32.25  |   |   |   |
| 6'2 |       20 |        2 5/8 |       33.88  |   |   |   |
| 6'4 |       20 1/2 |        2 3/4 |       37.28  |   |   |   |
| 6'6 |      21 |        2 7/8 |      40.93 |   |   |   |