Gnaraloo Fatty Softboard 7'4"
Buy Now. Pay Later.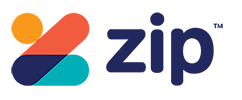 »
A great board for your learning experience, used by surf schools all over the world due to its safety & ease of use, if surf schools are using a board it is because they are durable to. Meaning the Fatty can last for years. Super thick & wide meaning lots of volume means that paddling this board is a breeze which means you are able to paddle into more waves which is half the battle won. 
This board is fun for everyone from the beginner through to advanced surfer when looking for something when the waves are tiny or having a family day at the beach with the kids.