Ocean & Earth Ezi-rider Softboard 7'6
Buy Now. Pay Later.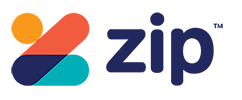 »
FREE Sunset moulded leash with Ezi-Rider Orders. Use coupon code EZISUNSET at checkout.
The Ocean Earth 7'6 Ezi Rider is a safe & durable choice for your first or next softboard. The shape of the Ezi Rider is built for ease of movement & plenty of volume, meaning you can paddle easily & catch more waves or white water, meaning you are going to pick up surfing a lot quicker which is the whole idea!
The 7'6 Ezi Rider is able to hold any beginner surfer up to 100 kg. If you are already an experienced surfer, have a go of the Ezi Rider you might be surprised how much fun you have, especially in waves where it might be tough to get the shorty going! 
Ezi Rider - 
7'6