Ocean & Earth Ezi-rider Softboard 9'0
Buy Now. Pay Later.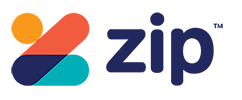 »
FREE Sunset moulded leash with Ezi-Rider Orders. Use coupon code EZISUNSET at checkout.
The Ezi Rider 9'0 by Ocean Earth is the biggest softboard in the range, meaning any surfer up to 110kg can comfortably learn the ropes on this board. Very safe & durable with only the best materials used, double laminated stringers through the middle of the board for strength, pro model fins, a soft top, with slick bottom this board is built to be safe but tough.
With curves in all the right places, you are going to ease into surfing on the Ezi Rider. 
Size - 
9'0