Softech 5'8 Brainchild Performance Softboard
Buy Now. Pay Later.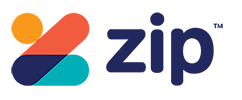 »
The Softech Brainchild, is a board for the guy with fun & versatility in mind. The first softboard with a 5 fin set up, meaning you can surf it in a lot of different combinations. A great option for the guy who wants to get involved in the softboard craze, but is not wanting to lose total touch with his regular surfboard.
The Softech range is also built to last, so there is plenty of opportunity to get your money's worth on one of these little nuggets! 
Softech Brainchild Size - 
5'8