Joel Beck Designs
Buy Now. Pay Later.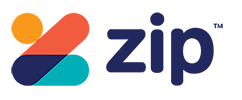 »
After learning the ropes, and sharpening his skills with numerous shapers such as, Black Widow, Wave Zone and Webber, Joel Beck is out on his own, already making his mark on the industry.
Joel's attention to detail and genuine want for his customers to have boards that are suited to the rider, have given this relatively new kid on the block an impressive 90% customer retention.
Joel's no slouch in the water either with a second place in the Aussie Uni Titles two years running, assuring that Joel won't lose touch with what the surfers of today want. Says Joel " I'm really keen to show people how they can improve their surfing, by riding the right equipment to suit the conditions".
So make your next vessel a BECK, and see why 90% percent of his customers come back. I'm sure you will be pleasantly surprised!