Lee Cheyne designs
Buy Now. Pay Later.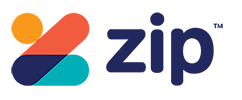 »
Lee Cheyne hails from the Gold coast, and has been surfing there for over 20 years, his hand shaped boards are much sort after by the crew in 'the know' on the Goldy! Lee is a competent surfer himself and has a great knowledge for the waves around the Gold Coast.
His 13 years of shaping has seen the quiet achiever pump out 4000+ handshaped boards also glassed and sanded by the man himself. On any given day you will see a Lee Cheyne design under the arm of Sunny Coast shredder Dean Brady, who rides Lee's boards full time. Pro's from all over the world however, have been lining up to get a piece of the action off Lee, who can lay claim to one of the WCT superstars getting a podium finish at a CT event on one of his crafts last year!
So see what the fuss is about and order one of Lee Cheyne's masterpieces, Trust me, at this price you are going to be frothing at the mouth!
-THE LEE CHEYNE STORE WITH ALL MODELS AND STOCK BOARDS AVAILABLE, COMING SOON