Neil Belcher designs
Buy Now. Pay Later.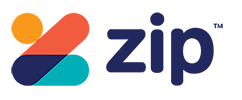 »
No amount of writing could explain just how well respected Neil Belcher is in the surfing industry, for surfing, and shaping alike, his uncanny knack to shape boards that have their riders excelling in waves from one foot to four foot has seen groms, oldies, and pros ordering Belch cherries, again and again, and all just by word of mouth!
Neil has shaped for countless pros, including ex wct surfer, Sasha Stocker, and sunny coast shredders Mitch semple, and Blake Wilson, just to name a few. Neil has strong opinions about the industry, developed through years of seeing the ins & outs of it all, hanging with guys like Gary 'Kong' Elkerton, watching him come through the ranks to surf stardom, to working in closely with all the team at Quiksilver.
Neil is the real deal, and his reputation amongst notable people in the surf industry tells the story, but order one of his boards, and his rep will cease to matter, because when it boils down you will quite possibly be riding the most enjoyable board you have ever surfed on!