Neil Belcher designs
Buy Now. Pay Later.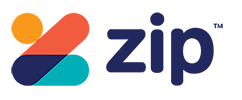 »
No amount of writing could explain just how well respected Neil Belcher is in the surfing industry, for surfing, and shaping alike, his uncanny knack to shape boards that have their riders excelling in waves from one foot to four foot has seen groms, oldies, and pros ordering Belch cherries, again and again, and all just by word of mouth!
Neil has shaped for countless pros, including ex wct surfer, Sasha Stocker, and sunny coast shredders Mitch semple, and Blake Wilson, just to name a few. Neil has strong opinions about the industry, developed through years of seeing the ins & outs of it all, hanging with guys like Gary 'Kong' Elkerton, watching him come through the ranks to surf stardom, to working in closely with all the team at Quiksilver.
Neil is the real deal, and his reputation amongst notable people in the surf industry tells the story, but order one of his boards, and his rep will cease to matter, because when it boils down you will quite possibly be riding the most enjoyable board you have ever surfed on!
Products in stock ship same day or next, if a product is out of stock we will be in touch to discuss options or refund.
Custom surfboards or models not in stock, are made in the timeline given on the manufacturers page or as stated on each model, if you have a date you need to meet for a surf trip or similar reason please contact us so we can assure you, that your date can be met.
Surfboards in stock to ship same day or next day. Time guidelines as follows for surfboards & accessories -
Sydney 2 - 4 days
Melbourne 2 - 5 days
Adelaide 3 - 6 days
Perth 4 - 7 days
Brisbane 2 - 3 days
Darwin 5 - 10 days
Regional QLD 5 - 10 days
Regional NSW 3 - 7 days
Regional Vic 3 - 7 days
Regional SA 3 - 7 days
Regional WA 7 - 14 days
These are all a guideline only so if looking for your order in a specific time, please contact us as sometimes it can happen quicker with express post options etc to be organised manually with the team at Tradewind Surf.
This product doesn't have any reviews yet, be the first one to post.