Tradewind Surf Designs
Buy Now. Pay Later.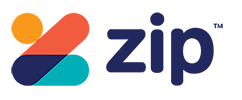 »
All TWS Customs come with a free Famous Accessory pack. Legrope, Tailpad & Wax.
*Just add to cart and your items will be included at checkout. specify prefered colours in order comments.
It's finally here! The boys at TWS are now rocking there own label and we want you to get in on the action! Shaped and finished by shapers with years of experience, and all Australian made, you can now have your own custom made TWS stick at prices never seen before in our store, and quite frankly a quality to price ratio maybe never seen before online! So don't waste time, the price is that good you might as well order two before we realize that we have lost our minds!