Xanadu Surfboards
Buy Now. Pay Later.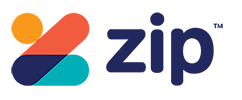 »
Shaping since the age of 15, and owning a factory at the tender age of 17, Xanadu shut up shop after 5 years to go surfing, compete, and shape boards all over the world, knocking up boards for the surfers of Japan, Hawaii and Europe just to name a few.
The American based shaper has had some big riders over the years including early 90's star Brad Gerlach, who went from world number #14 to world number #2 in just one year of riding Xanadu boards, not to mention the two world titles that Lisa Andersen picked up while having a Xanadu under her feet.
Countless pros have worked with Xanadu over the years, making his label one of the biggest in the industry, and tradewindsurf.com has just made his boards accessible to you. Order custom or click below to view the range in the TWS Xanadu store!